High-Five Family Fun with Us!
#HighFiveFamilyFun
Ever wonder what your children really see through their own eyes on holiday? We invited some adorable kids and families to come to our hotel and wear GoPro cameras so that they could capture their experiences right here with us!
Take a sneak peek of our brand new "High-Five Family Fun" series!
High Five Family Fun : Trailer
Episode 1 : Eye on Cotai
In the first of our five-part series, SY and daddy Ah Yan step out of the Sheraton Grand Macao to explore Cotai Strip. From flying high with the cast of Monkey King to diving in to Aqua World, SY discovered all of the wild and crazy adventures at our doorstep.
Episode 2 : Grown Up Getaway
While the youngsters are on the go with us, how can parents switch off? In the second of our five-part series, follow in the footsteps of little Stella and her big brother Evan as they try to track down their parents, Andrea and Peter during their Macao vacation. Let's take a look!
Episode 3 : Food Fun Family
There are almost as many dining options as there are activities! In the third part of our video series, watch Maggie and her daughters Coco and Cassidy prepare pizza at Bene Italian Kitchen, stir up hot pot at Xin Hot Pot, dine at Feast International Buffet and check out the in-room dining service.
Episode 4 : Junior Hotelier
In the fourth chapter of our "High Five Family Fun" series, Athena and her family travel to Macao for a special behind-the-scenes visit. Sisters Ashley and Jessica become "Junior Hoteliers for a Day", working hard to get our hotel ready to welcome new guests. And at the end of a long day's work, these budding new hoteliers receive a very, very special visitor.
The Final Episode
Follow Kinsey and his mum Kathy in our final series of "High Five Family Fun"! Watch as they travel from Hong Kong to Macao, receive a warm welcome from our team, and discover all of the wonderful surprises along the way.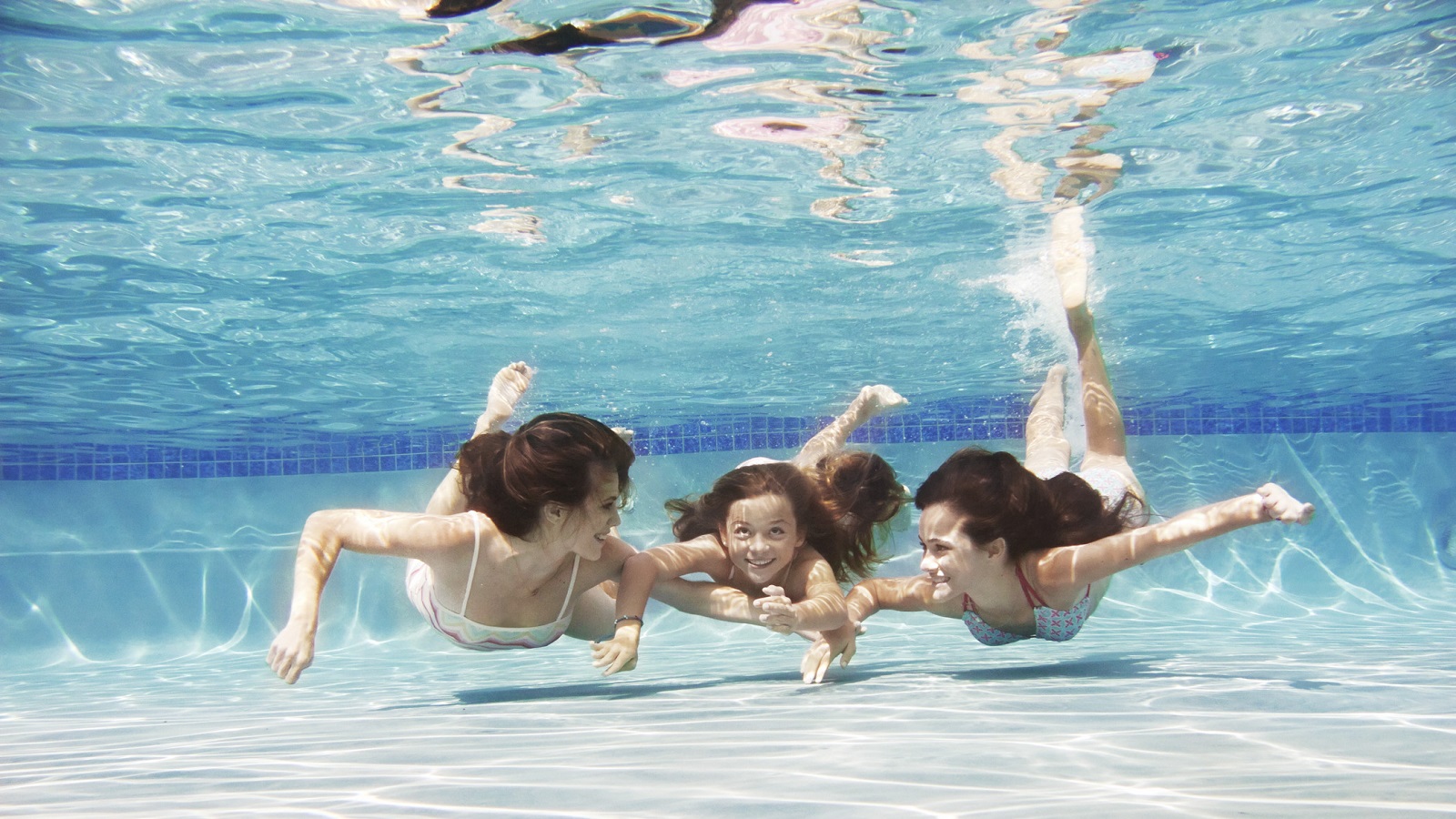 Getaway Family Fun
From toddlers to tweens, junior members of the family will feel like little VIPs from the moment they arrive. For families who reserved selected seasonal packages, children might be welcomed with souvenirs and activity packs.

Kids can also plash about in shallow swimming pools and snack at Sala and Jaya Pool.
*It's our hotel policy for all children under the height of 1.4m to wear inflatable arm bands or life vests when using the swimming facilities, provided for free.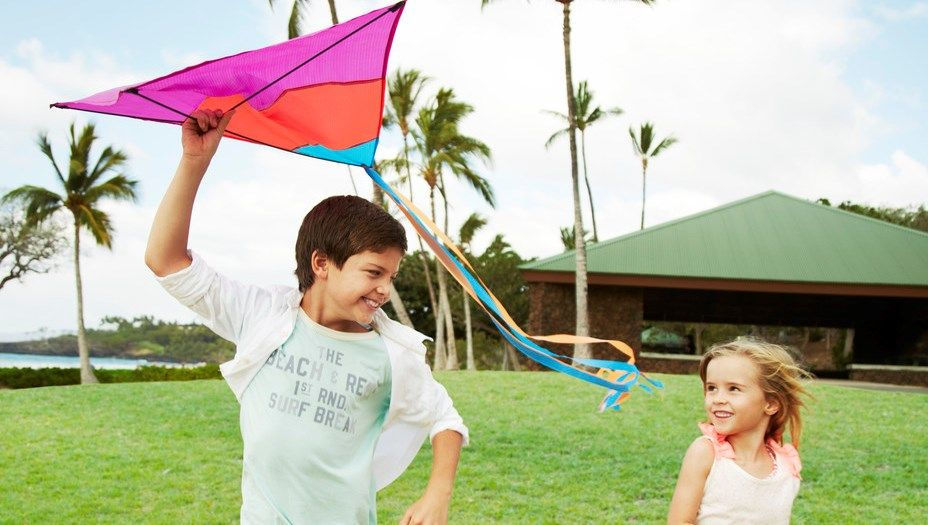 Free Giveaways for Kids
Our creative Balloon Lady will entertain the young ones at the main lobby every day between 12:00PM and 3:00PM, stretching and twisting balloons into all sorts of little animals for children below 12 to take away for free!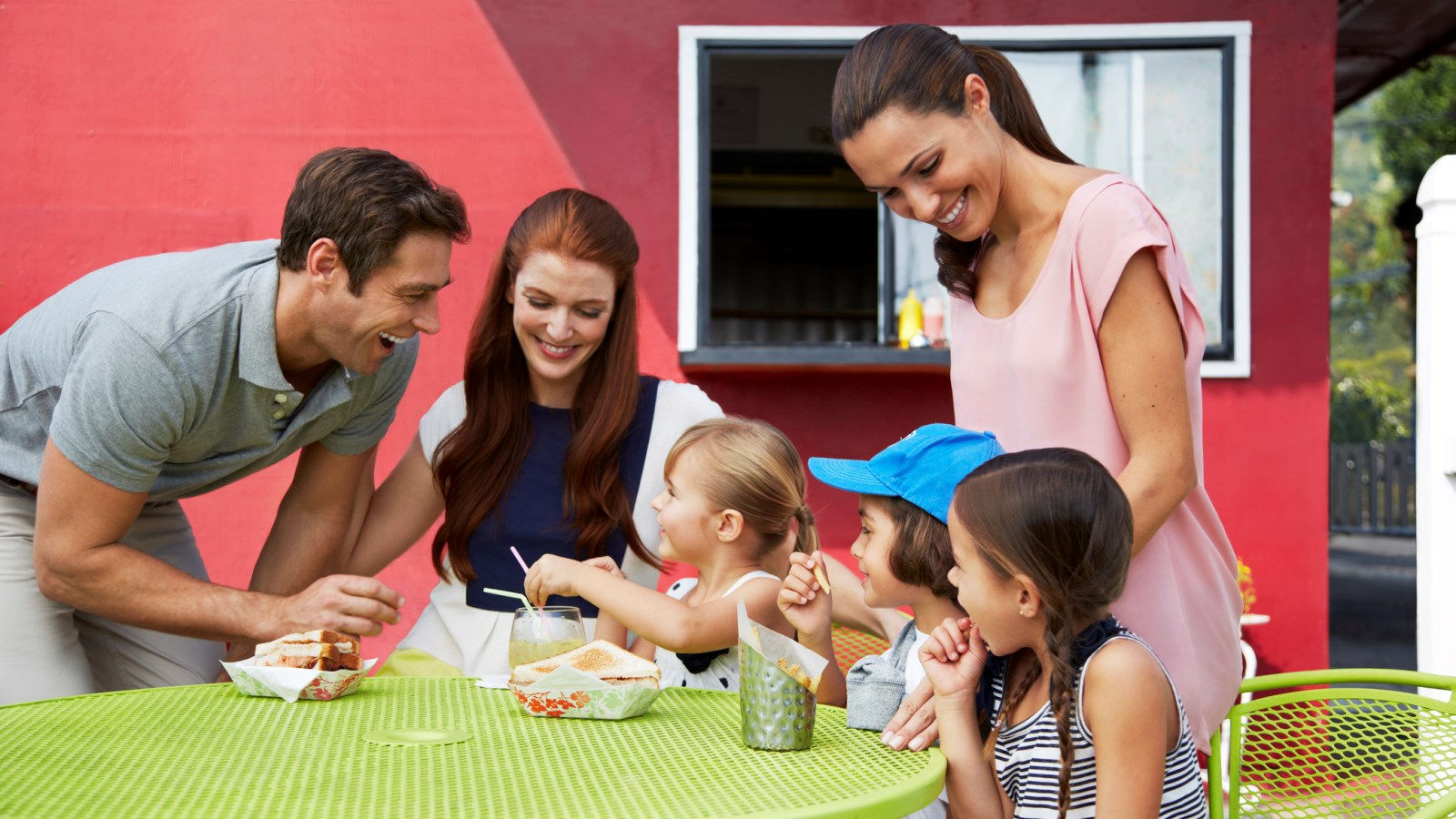 Kids dig in. Parents chill out.
SPG® Kids Pass
All parents know that hungry kids can be tough to please — and tough on wallets. That's why we created the SPG® Kids Pass program for our members.

【For a daily flat rate of MOP/HKD 200, children aged 6-12 can enjoy FREE access to XIN lunch and dinner buffet and FEAST breakfast, lunch and dinner buffet plus BENE kids menu too!】
Kids aged 0-5 are entitled to Xin, Feast and Bene for FREE!
Ask our associates during check-in for more information.

Terms and conditions

- Each child must be accompanied by 1 full fare adult to Xin, Feast or Bene.
- SPG® Kids Pass program is only available to in-house guests of Sheraton Grand Macao Hotel, Cotai Central.
Kids' Dining Experience
Our little guests can act like their parents and order their favorite dishes from kids' menus available at all Sheraton dining venues. They'll even get their own kids' dining cutlery and fun placemats so that they can dine with Mom and Dad.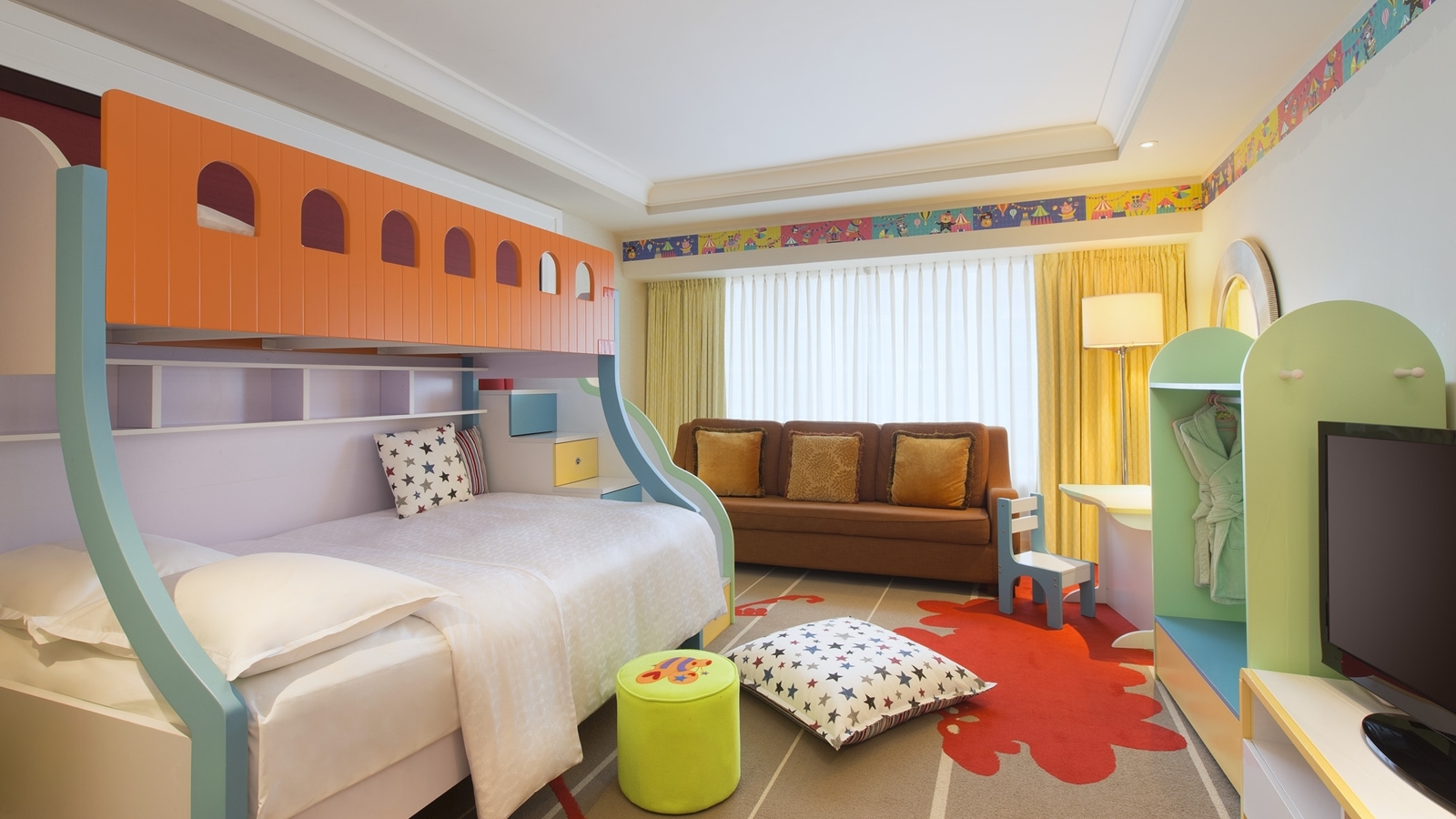 Room Stay for Kids
We take good care your family stay here especially for kids. Per request, we provide baby crib (subject to availability) for your little ones at age below 2 and under the height of 88cm. Kids aged below 12 can share the existing bed with parents.
Stay in Our Family Suite
Playful soft toys and cushions, craft table, children's bathrobes and slippers, even game console are all provided within our Family Suites, meaning Sheraton Grand Macao Hotel is a delight for kids!

Baby-sitting Services & Amenities
The hotel also offers babysitting services for children aged 3 and above for a fee. Other amenities available upon request include cribs, strollers, baby chairs, bed guards, rollaway beds and more.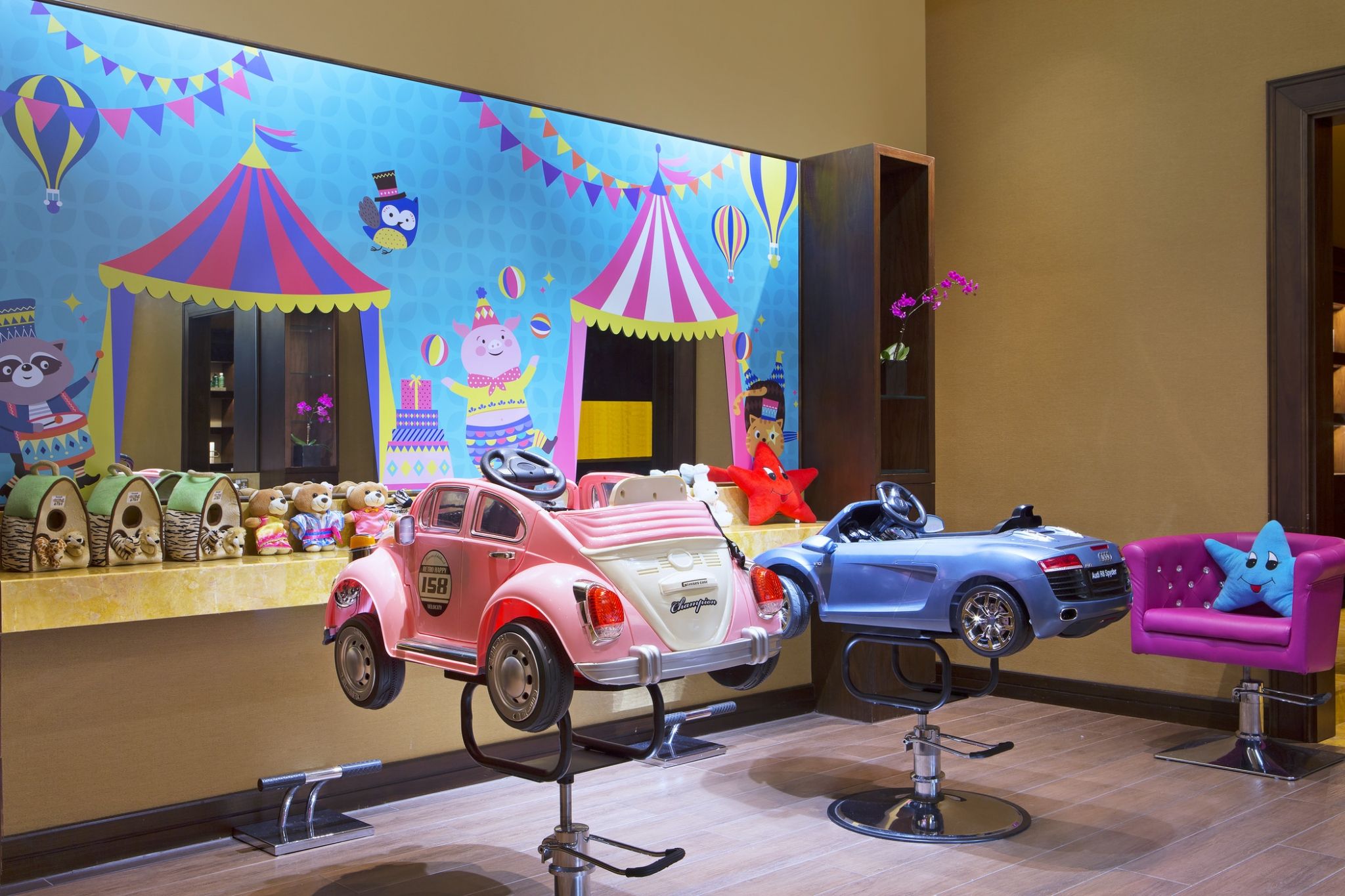 Kids' Salon
Always having a difficult time getting your children to sit through a haircut? Shine Spa for Sheraton have got all parents covered with our Kids' Hair Salon! They will surely be cruising through the haircut in a breeze as they sit in their favorite cars watching cartoons, while you can enjoy a glass of bubbly on the house during the trip in Macao.
Address: Level 3, Shine Spa at Sheraton Grand Macao Hotel, Cotai Central
Hours: 12:00 pm - 8:00 pm (Tuesday off)
Reservation number: (853) 8113 0222
Family Friendly Pool
SALA POOL
Young children and emerging swimmers will love Sala Pool. Located on the fourth floor, a handful of different pools offer shallow wading areas, meaning guests of all abilities can feel confident taking a dip. Eight cabanas with plush daybeds and ceiling fans offer the opportunity for some time-out (parents take note!) and lush tropical foliage, water features and views of Cotai Strip make it a wonderful place to take it easy. Plus, the poolside Sala Café serves up range of snacks and light meals suitable for the whole family, with festive weekend barbecues a specialty.
Don't worry if you have forgotten to bring your swimwear, Sheraton Fitness, located next to Sala Pool has a variety of swimwear options available for you to purchase.
Availability of Sala and Jaya might differ depending on seasonal and event arrangements. Please check with our hotel associates for the most updated schedules during your stay.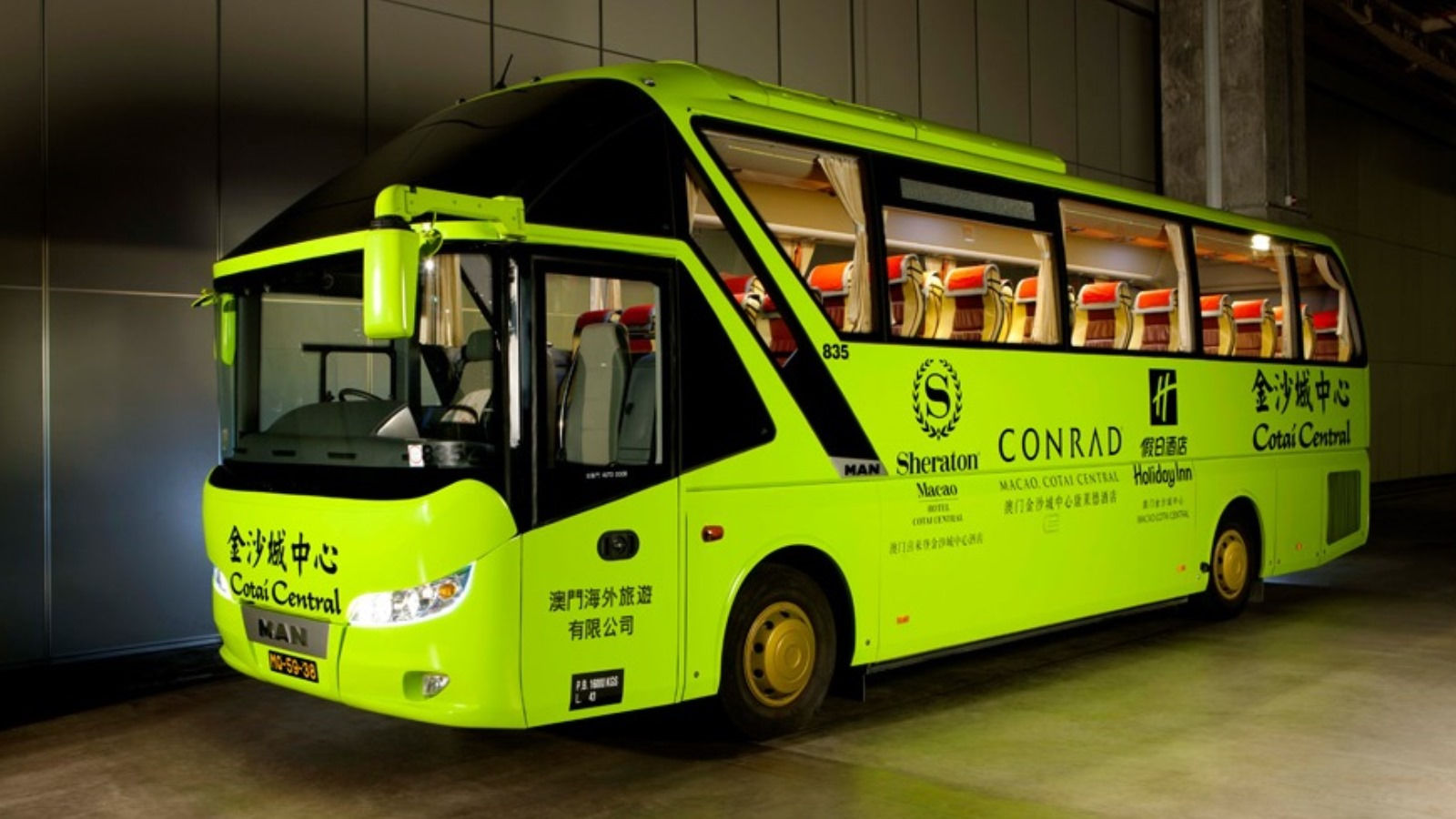 Transportation
Sands Cotai Central Shuttle Bus
No age limitation for all passengers to get on free shuttle buses operated by Sands Cotai Central. Welcome all kids and families!